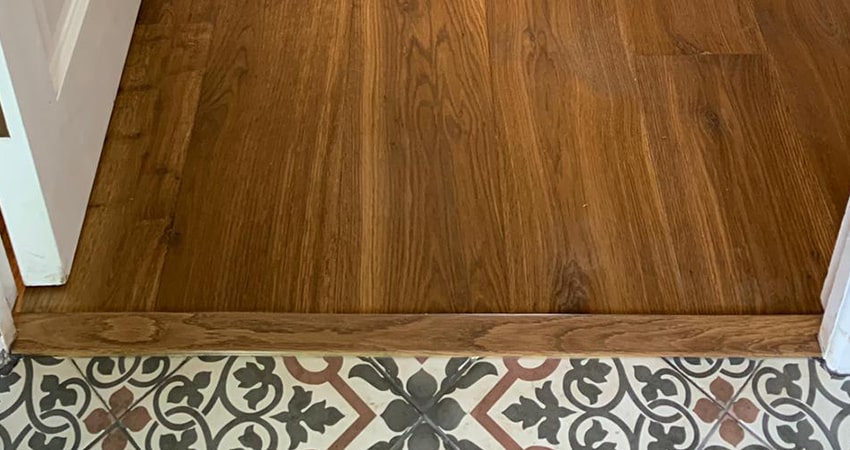 A Guide to Wood Floor Trims
Wood floor trims are a key component of beautiful wooden flooring. They're used to cover any gaps, ensuring the flooring looks flawless and works perfectly. There are actually a few different types of trims, each with their own purpose.
In this post, we'll take a closer look at wood floor trims, why they're important and the different types available.
Covering the expansion gap
The primary purpose of wood floor trims is to cover the expansion gap that all wooden floors require. Put simply, a gap of around 15mm needs to be left around the edge of any room with wooden flooring to cope with natural expansion.
Hardwood floors absorb moisture from the air which causes them to expand slightly. When the moisture leaves the wood, they will naturally contract. Having an expansion gap allows this to occur without damaging the stunning flooring.
However, nobody wants a visible gap around the perimeter of their room – especially with something as beautiful as wood flooring. That's where a wood floor trim comes in. Quadrant trims are designed with an outward curve, while scotia trims curve inwards around the perimeter of a room.
Other purposes
Wood floor trims can also be used to separate rooms or mark the transition from wood flooring to carpet. For these uses, there are a few other types, aside from scotia and quadrant:
T-bar – As the name suggests, this trim has a T shape to slot into and cover the gap between floors of the same height. It's used as the threshold between rooms.
Ramp – This trim bridges the gap between floors at different heights, such as wood flooring and carpet.
Edge – Alternatively, a square edge can be used to create a defined stop at the edge of wood flooring.
When wood flooring is used on stairs, trims can even be used on the edges to protect them from damage. These trims are simply known as stair edgings or nosings.
Fitting and finishing
Wood floor trims are usually made from unfinished wood that matches the floor being installed. They are then be stained or finished to match the rest of the floor for a consistent, elegant appearance. This helps ensure the trims are just as well protected as the floor itself.
Our fitters will custom make trims on site to fit the exact spaces required. The result? A floor that is immaculate in its appearance and performs perfectly for years to come.
Discover wood flooring perfection
Wood floor trims are just one example of the precision design and installation on offer at Greyspace Flooring. We pay attention to the finest details from start to finish, delivering parquet and engineered wood floors that are truly impeccable.
If you want to find out more about our products, visit our showroom in Sheffield or get in touch with our team. You can call us on 0114 258 1256 or email [email protected]. We look forward to hearing from you.