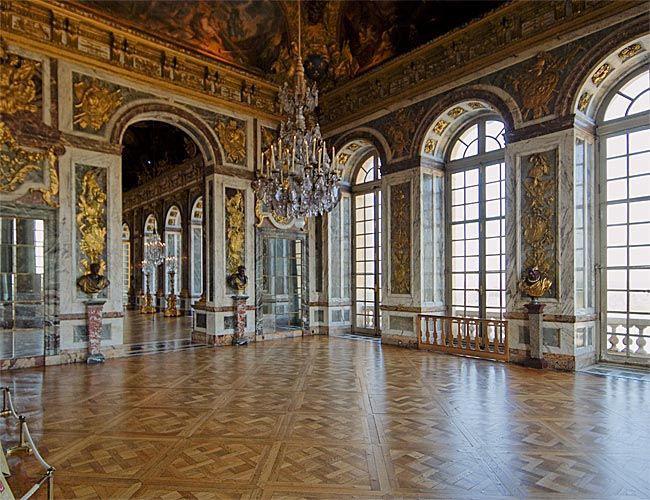 History of parquet.
The first known use of parquet flooring originates back to the 17th century in France where it was used in the Palace of Versailles. The installation of parquet could only be done by highly trained specialists in the trade. And due to the expertise and materials needed to lay parquet flooring, it was only an affordable option for the super rich.
When did parquet arrive in England?
Parquet flooring also known as 'Parquetry' arrived in England in the 17th century when Queen Henrietta Maria made Somerset House (then Denmark House) her permanent residence. When she moved into the Tudor style home she undertook a complete redesign of the property and her chosen interior designer opted for parquet flooring. Parquet flooring continued to be popular with the higher class well into the 18th century, with the designs of the parquet becoming more complex and ambitious. The super rich saw these ambitious designs as a way to display their wealth to others.
Original designs of parquet flooring can still be found in Edwardian houses and lots of school halls around the UK, with the most common pattern of this time being the three finger style square pattern. If you're lucky enough to have original parquet installed in your property, this can be easily restored back into great condition. 
There are a few ways parquet can be laid, the most common in the UK now being the Herringbone and the Chevron pattern.
When parquet flooring was first used and up to the early 20th century it was adhered down with bitumen, but now it is adhered with more friendly adhesives such as BONA and WAKOL.
What type of wood can be used for parquet?
A range of woods are used for making parquet blocks. The vast majority of parquet flooring laid today is oak. However, other woods such as teak, walnut, cherry, maple and mahogany can also be used. Some of these woods are much rarer that others and this will reflect on the cost of the product. Responsible flooring companies such as us, will ensure their wood is sourced from sustainable forests and suppliers who are FSC certified. 
Is parquet flooring still popular?
Parquet and other hardwood flooring did lose its appeal back in the 1930s due to carpet and vinyl being invented. However, parquet flooring is now making a strong comeback. This is mainly because it is now a lot more affordable to have installed due to the invention of power tools, the tongue and grove design on the blocks and more friendly, quicker drying adhesives to adhere the flooring. All this means it is a much quicker to install a floor than what it used to be.
What you can be sure about if you opt for parquet flooring is not only that it is extremely stylish and looks good in any home, it is also very durable meaning it will last you a lifetime.