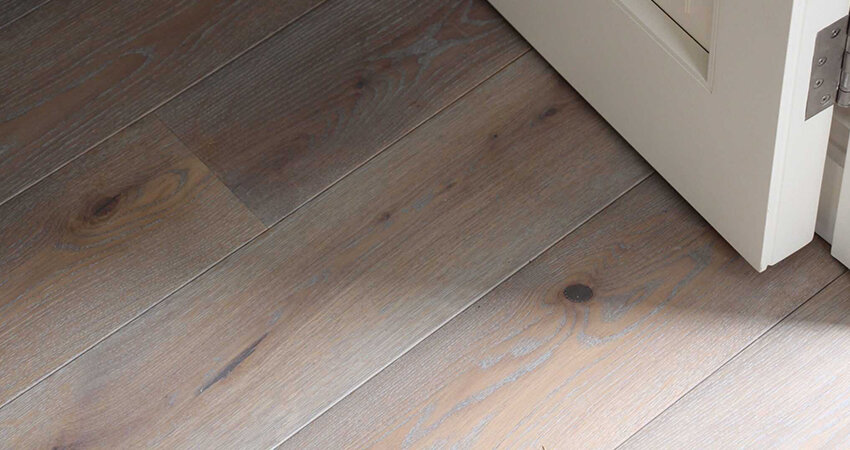 Why Oak Flooring is the Perfect Choice for Your Home
Flooring plays a big part in any room. Not just in terms of function, but also its overall design. That's why it's so important to find the right option for you and your home. Fortunately, oak flooring can make that decision very easy.
Whether you're concerned about durability, appearance or just day-to-day practicality, oak flooring is truly in a league of its own. Read on as we take a closer look at one of the finest options for your floors.
Unparalleled natural beauty
Wood flooring is renowned for the unique natural quality it adds to a room. Oak flooring takes this to another level. It's by far the most popular type of wood flooring simply because of the natural beauty on offer.
With a stunning open grain, oak's appearance is distinctive and inimitable. Needless to say, having this beauty on your flooring will add another dimension to any room. With that comes a sense of luxury and prestige, which is of course another plus point of oak flooring.
Impressive durability
While its natural beauty is a joy to behold, oak flooring offers far more than appearance alone. As a hardwood, it has the added benefit of being strong, robust and durable. Oak flooring is much harder to damage compared to soft woods like pine. It's a fairly stable wood too. Put simply, that means it won't move as much as other woods once it has been installed.
With oak flooring, you also benefit from strong resistance against UV rays. While all natural materials will be affected by UV light, oak flooring is much more resistant compared to species like walnut. So, you can expect an appealing, natural change in colour, rather than a drastic shift or unsightly discolouration.
A versatile choice
When installing wood flooring, you can choose from a range of finishes to add extra protection and a unique visual quality. But with darker woods, you are quite limited in terms of the end product. Adding different finishes will not have a huge impact to a naturally dark surface.
Because oak is naturally very light, it's hugely versatile in terms of the colour when finished. Use a clear lacquer or oil to accentuate the stunning natural grain of the wood or make the wood darker by adding your choice of stain or smoke. Both options are refreshingly simple and look superb in situ. The choice is yours.
Oak flooring for your home
If you want to give your home an air of quality, luxury and true beauty, you can't go better than real oak floors. At Greyspace Flooring, we have a selection of beautiful oak Parquet flooring to choose from.
Our showroom in Sheffield is the perfect place to appreciate the craftsmanship and character on offer. However, our team is also on hand to help with any questions about our products. Give us a call on 0114 258 1256 or email [email protected]