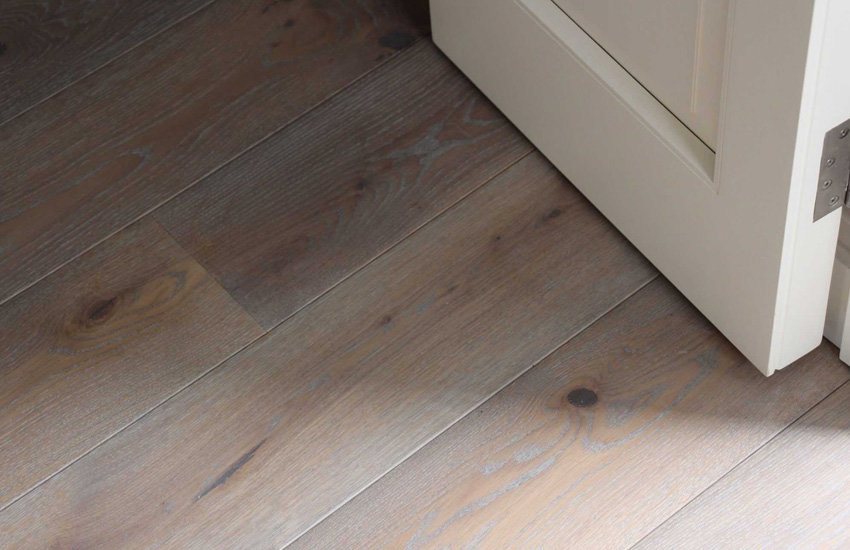 How to Create a Modern Look with Grey Wood Floors
Whether they're light, dark, engineered or solid wood, grey wood floors have become one of the biggest trends in recent years. They combine the timeless appeal and luxury of natural wood with the stunning light and dark grey tones that have become so popular in design schemes across the UK.
In this post, we'll explore some of the ways grey wood floors can be used to create the perfect modern look.
Grey wood floors in the kitchen
From black marble tops to clean white cabinets and appliances, grey naturally lends itself to the monochrome colour scheme of so many modern kitchens.
Grey wood floors are a much better option than the alternatives like linoleum or laminate flooring as they're so hard-wearing in an area that's used throughout the day. They also provide a much more modern look than tiles, which have become dated in recent years.
In the bedroom
Your bedroom is your sanctuary. It's where you go to escape the rush of modern life and get that all important forty winks. With that in mind, you want it to have a calming design. Grey solid wood flooring achieves that to a T.
Terry Cralle, a certified Clinical Sleep Educator, lists grey as one of the "cool colours" which can lower blood pressure and heart rate to help you towards a good night's sleep. That effect is accentuated by the grain on grey solid wood floors, which adds a calming natural tone.
In the bathroom
Much like they do with the white appliances in the kitchen, grey wood floors are a perfect match for the clean white porcelain found in almost every bathroom. Paired with the luxury feel that comes with wood flooring, a light grey wood floor is a great way to create the look of a high-end hotel.
Grey engineered wood flooring is a particularly good choice in this area, as well as kitchens. The plywood base makes it much more resistant to moisture, which can also be kept out with a protective, water-resistant finish.
Light vs dark grey wood floors
Despite being in the same broad category, there's a huge difference in the look you get from different shades of grey flooring. Light grey flooring is ideal for a spacious, airy feel, while dark grey floors are great for a bold or warmer look. So, how do you choose?
The best option is to fit an unfinished oak floor, which can then be sanded and stained on site. You can add samples of multiple colours to see which works best with your décor, rather than choosing in a showroom, where it's almost impossible to picture the floor in situ.
Maybe you want to try out a few different shades of dark grey? Or try a dark and a light grey side by side? You could even try grey with some more natural colours if you're not sure which would look best.
Find the perfect grey wood floors
From the kitchen, hallway and living room to bedrooms, bathrooms and beyond, grey wood floors are an exceptional choice for any room throughout the home. At Greyspace Flooring, we provide a selection of beautiful grey wood flooring options as well as unfinished floors that can be stained on site.
Our unfinished installation process described above is a great way to get the perfect solid wood or engineered grey wood flooring for your home. Want to find out more? Get in touch with our friendly team, who will be happy to talk more about your options and our products.