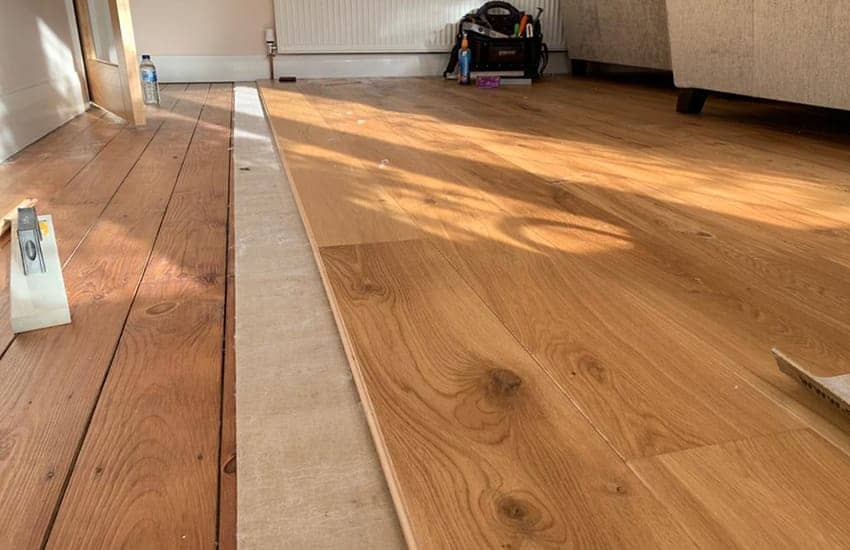 Does Wood Flooring Need Underlay?
When you're making home improvements, it's only natural that you want to know the ins and outs of what's required. Not just because of the cost involved, but the time you can expect for a job to be completed.
Wood flooring is no different, and one of the most common queries is whether or not you need underlay. In this post, we'll provide a bit more insight into whether underlay is necessary for your wooden flooring.
Why is underlay used?
Most people are familiar with underlay as it's usually a must when laying carpets in your home. It makes sure the carpet has an even surface, so there are no lumps and bumps when it's laid. This improves longevity and makes sure the appearance stays even for longer.
Underlay also provides a deeper barrier between the carpet and the floor, as carpets themselves aren't particularly thick. That adds a bit more comfort when walking on the carpet as well as sitting on it.
On top of that, underlay improves insulation. Having an extra barrier between the ground and your room naturally means less heat is lost through the floor. This makes it easier to maintain a comfortable temperature in your home and could reduce your energy bills over time.
Does wood flooring need underlay?
Because wood flooring is naturally much more substantial than a carpet or other flooring alternatives, it doesn't actually need underlay. Wood floors are perfectly comfortable to walk on without the need for extra padding underneath, and the subfloor will have to be made even before installation – so underlay isn't required there.
That said, we would normally recommend underlay when fitting a boarded floor to a wooden subfloor simply because it provides better insulation. When investing in wood floors, it's always best to go for quality rather than cutting corners.
If you go for the best product, professional installation and small added extras like underlay, you'll notice the long-lasting quality when your wood floors are installed.
How much does wood flooring underlay cost?
It's worth noting that the underlay used for carpets and wood flooring are not the same. Carpet underlay is typically much thicker, which is why it's known for being particularly expensive. Using a similar product for wood floors would make them uneven and creaky.
It depends on which product is used, but wood floor underlay generally comes in at a fraction of the cost of the wood floors themselves. We think it's well worth it for the added insulation.
Covering all bases
If you want to make sure your wood floors are truly immaculate in both appearance and performance, speak to the team at Greyspace Flooring. From choosing the right products to flawless installation, we provide a bespoke approach to wood flooring to make sure you get exactly what you want and need.
The result is beautiful wood floors for your home or commercial property that look and feel incredible for years to come.